Brick pavers add to the aesthetics of walkways, driveways, and patios. However, black mold and algae can rob them of their beauty and elegance. A strong, musty odor may also accompany the slime. You must know how to get rid of black mold on brick pavers if you don't want to compromise the curb appeal of your property.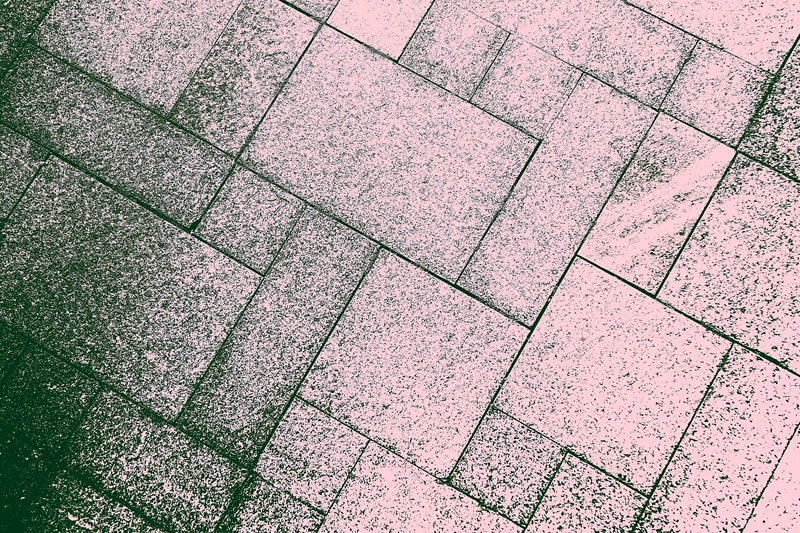 Here's an easy guide to restoring the appearance of your brick pavers in no time.
What You Need to Get Rid of Black Mold on Brick Pavers
Get your hands on the following items to get rid of black mold on brick pavers:
A garden hose
A blow dryer
A broom
A dustpan
A trash can
White vinegar
A spray bottle
A soft-bristled brush
Steps You Need to Follow to Get Rid of Black Mold on Brick Pavers
To achieve mold-free brick pavers, follow the steps below:
Step 1: Remove Obstacles
First off, remove all items that cover any part of your brick pavers. These may include your cars, plants, tools, or any boxes lying around. This will expose hidden mold, giving you a better idea of the situation at hand. Most importantly, it'll allow sunlight (a natural mold-killer!) to fall on most parts of the surface.
Step 2: Let the Mold Dry
You must never try to wipe away mold in its active state. It will only spread it more and expose you to various health risks. Remember, dried mold is easier to remove. While mold in sunlight-exposed areas will dry on its own, you can use a blow dryer on shaded surfaces to dry it out.
Step 3: Remove the Dried Mold Spores
Next, use a broom to get rid of the dried mold spores. To prevent the mold from becoming active in the near future, make sure you brush everything directly into the dustpan and throw it in the trash can.
Step 4: Clean Off the Brick Pavers
This step involves washing the brick pavers with a hose. Use just enough water to dampen the affected surface without removing the filler material between the bricks.
Step 5: Prepare a Cleaning Solution
Take a spray bottle and add five percent white vinegar to it. Alternatively, you can mix a cup of chlorine bleach with a gallon of water. Don't forget to test this solution on a small surface before spraying it all over the brick pavers. If the brick color changes, use a milder dish detergent instead of bleach.
Step 6: Spray, Scrub, Spray
It's time to spray the cleaning solution onto the brick pavers! But before doing this, you must make sure the mold-affected surface is damp. The acidic properties of the solution will kill mold, algae, fungi, and weeds. You can also scrub the area with a soft-bristled brush to remove the mold's roots without removing the filler material.
Step 7: Let the Sunlight Do Its Job
Once you've rinsed off the brick pavers, allow the sunlight to dry them thoroughly. For maximum sun exposure, remove plants or prune or cut back any trees that shade the area.
Now that you know how to get rid of black mold on brick pavers, get ready to give your patio a makeover! Feel free to reach out to the A+-rated team at Rock Solid Pavers for expert advice and assistance.